© Roger Jenkins Pte Ltd 2020 | Feedback: rogerstoryteller@gmail.com


Let me begin by saying that Voice is not an area in which I have received sustained training or coaching.
When I trained to be a drama teacher at Bretton Hall (1975) I'm sure they must have talked about the voice - especially about how to project it so the back row could hear me without straining it, in order that I could do a full day's teaching five days a week.
I consider myself very lucky that my voice has developed into the warm, rich, highly attractive one that it is (?!) Obviously I depend on my voice, and I delighted that in 2019 I was to turn it to creative and financial advantage: I contacted Storytel when it opened an office in Singapore and sent them a demo mp3 of me reading various texts. They liked what they heard and so began my career as an audiobook narrator - to date I have recorded:
The Reporter's Notebook

, by Dennis Bloodworth

18 Walls

by Teo Xue Shen

Crime Scene Asia

by Liz Porter

The Brigadier's Daughter

by Paul Callum
In 2018 I undertook the intensive training required to become a certified audio describer, providing description so as to enable blind and vision-impaired patrons to enjoy theatrical performances. Apart from the satisfaction of doing this meaningful work in making the arts more accessible, being an audio describer complements my work as a storyteller and further demands that I use my voice precisely and concisely to convey what is happening non-verbally on stage.
I'll share what I know and some of the exercises I use during Choral Verse / Readers Theatre / storytelling workshops in order to develop various aspects of the voice - projection, clarity, expressiveness and characterisation.
Several physical factors affect projection but often I think the fundamental issue is to do with confidence and being comfortable with being heard.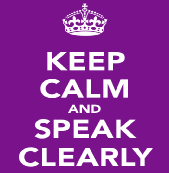 To be a storyteller with an expressive voice first of all you need a sense of fun, a willingness to play with words and be creative!
There isn't one right way to say 'whisper' (you could even shout it in frustration!) - It's up to you to discover what works for each story. Some exercises
CLARITY: One of the most common faults I hear is not voicing the final consonant at the end of a word (door/dawn; coal/cold) which can cause confusion!
Similarly avoid swallowing the last word of a sentence (often the most important word in the entire sentence!) Exercises
One book that I had in my library before loaning it out to a budding actor (and it never came back!) was Patsy Rodenberg's The Right To Speak.
It's very practical and is available (reference only) at the Esplanade (reserve). On ebay it hovers around S$45, incl UK postage.