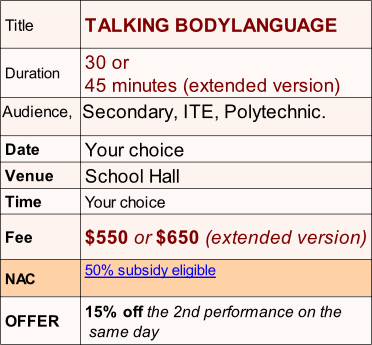 The Masks entertain (the students recognise the character types) while making an abstract idea very concrete: that the way we behave affects the way people respond to us.
With over 200 performances in schools since its debut in the 1996 AEP(!) this comical one-man show vividly succeeds in showing students that the way they present themselves plays an important part in how people (eg future employers, colleagues!) will respond to them.
Deftly switching in and out of a dozen Masks I demonstrate in an entertaining and effective manner that our attitudes, our demeanour and our behaviour are critical factors in contributing to our success and happiness.
The performance runs 30 minutes
FEE : $550
OPTION:
INTERACTIVE EXTENSION
(15minutes)
I invite six students onstage to perform with me as contestants in a MR or MS STUDENT 2020 show.
Each student is given a full face Mask, so no one is required to speak. Their body actions (and the Masks!) Do all the 'talking'!
FEE: 100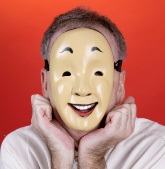 For Secondary, GCSE & IB Theatre students, I also offer a MASK WORKSHOP (most recently at Tanah Merah Prison and at the FOBISIA Drama Conference in Bangkok, 2019).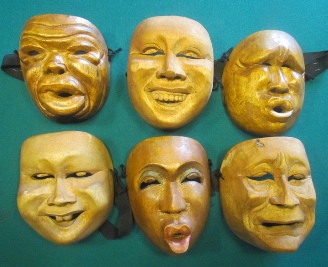 I can run the workshop with either full masks (as pictured here) or with commedia-dell-arte inspired half-masks. The full masks are mostly non-verbal and are excellent teachers of physicallising character and an interior monologue. More details
Discover the world of Masks