© Roger Jenkins Pte Ltd 2020 | Feedback: rogerstoryteller@gmail.com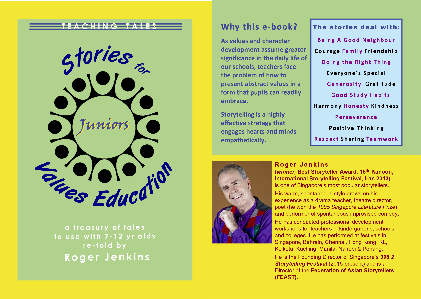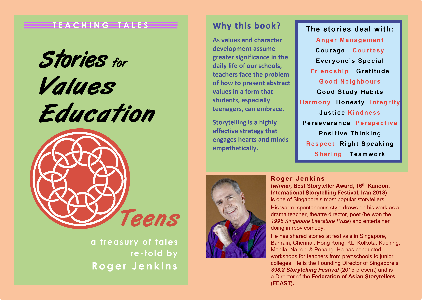 One book Rupees 500*
Both books: Rupees 900*
(*depending on exchange rate)
Note this is for a digital version of the book that is designed for Windows.
It comes as an Html.exe file (for information on Html programme: https://www.htmlexe.com/Home) The file is self contained; nothing is downloaded into your computer other than the Stories For Values Education file. All hyperlinks in the book are fully functional.
.

Note these pdf are from the hard copy edition, hence only in black'n'white!
Showing story text, tips for telling,hyperlinks, quotes, follow up activities & proverbs!
This is for EITHER Junior OR Teens