© Roger Jenkins Pte Ltd 2020 | Feedback: rogerstoryteller@gmail.com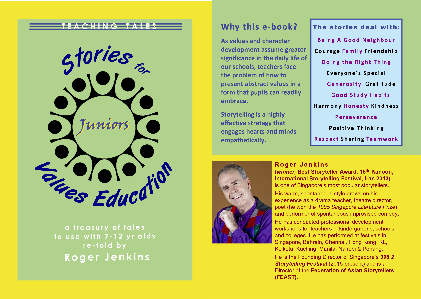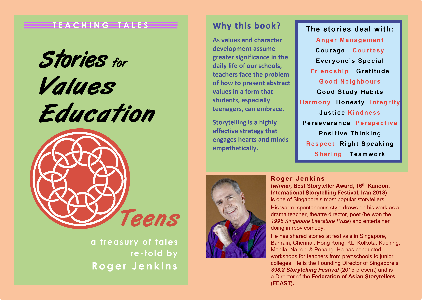 One book A$12
Both books: A$20
Note this is for a digital version of the book that is designed for Windows.
It comes as an Html.exe file (https://www.htmlexe.com/Home) The file is self contained; nothing is downloaded into your computer other than the Stories For Values Education file. All hyperlinks in the book are fully functional.
Mac users need Desktop Parallels to open the file .

Note these pdf are from the hard copy edition, hence only in black'n'white!
Showing story text, tips for telling,hyperlinks, quotes, follow up activities & proverbs!