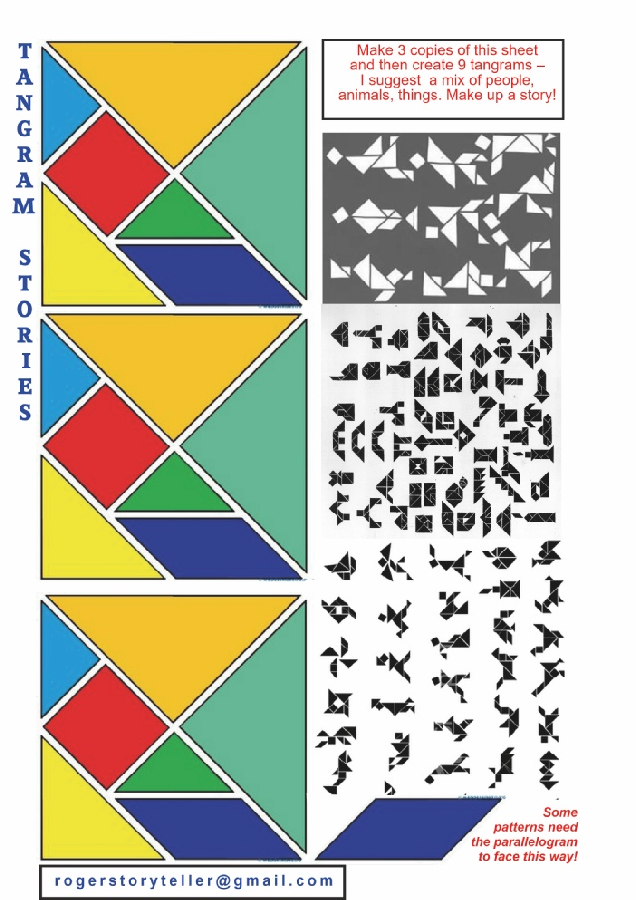 © Roger Jenkins Pte Ltd 2020 | Feedback: rogerstoryteller@gmail.com
These resources are to help you tell your stories.
TANGRAMS are great fun to make. You can use them to support a story (see me tell THE ROAD TO LHASA) or you can ask your students to develop a story based on some tangrams, as instructed in the worksheet right.
A 10cm-square tangram is a good size for making tans on an A4 sheet of paper
Here is an example created by two Vietnamese students in Hanoi: given that this recording was only her third time telling it, and the speaker is clearly working in her second language (ably prompted and assisted by her friend!) It's an extraordinary story.