The essentials of puppetry - for pupils and teachers!
For Pupils:
The three golden rules of puppetry

Learn how to tell a story using a puppet (even shy kids find this fun!)

Find a special voice for your puppet

Make up stories using your puppet around scaffolds provided by the trainer.
For Teachers:
Discover how a puppet

can be your valuable teaching partner!

Telling stories with puppets as characters

(eg The Monkey and the Crocodile)

The puppets tell the story from their point of view

(Lion vs Mouse!)

The puppet tries to tell a story

- but not very successfully!


(So the class needs to help it out: what's that word that means very very big?)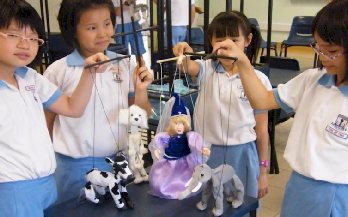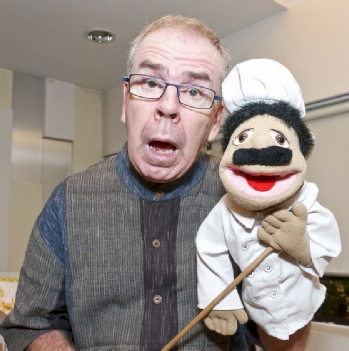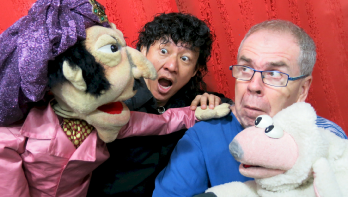 © Roger Jenkins Pte Ltd 2020 | Feedback: rogerstoryteller@gmail.com