Photographs can provide powerful stimuli.
Here two students provide robust responses to the stimuli.
This is the fair is a first person narrative that captures the child's thrill 'as my surroundings blur into forests and beasts'.
There's also an awareness of the power of repetition - three consecutive lines ending (most appropriately) in over.
This is not the way this student normally writes her essays!
This is the fair,
shouts and screams
excitedly pierce the air.
Thrill-seekers head for the roller-coaster,
horror fans vanish into the haunted house.
Me? I'm a fun-lover!
It's the merry-go-round for me!
I mount my horse like a Prince
on a dangerous quest to save my Princess
My horse starts prancing forward
as if fleeing from a dangerous dragon.
I whoop in delight,
the wind rushing through my hair,
as my surroundings
blur into forests and beasts.
All too soon, my horse slows,
the ride is over,
the journey is over,
the magic is over,
and as I dismount,
the Princess must wait
for another day.
ROLLER-COASTER – Hannah Kwok, 6.6
Why did he agree to this?
Too scared to look down,
balancing on the peak,
gripping the bar with white knuckles.
Beside him his wife, calmly sitting,
a smile playing across her face.
"Come on!" she said,
"It'll be fun!" she said.
He trusted her then,
but now he's not so sure.
Whoosh! Down they speed - WHOOSH!
Faster and faster . . .
His insides yet to follow.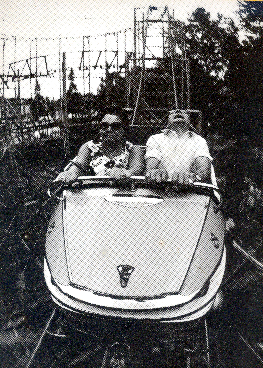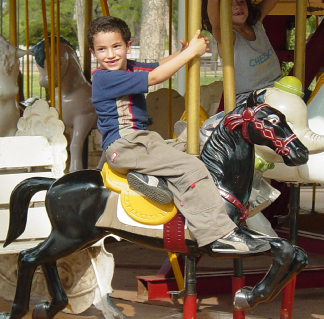 Roller-coaster
creates a relationship,
a drama, inconclusive,
a glimpse of
a man and a woman
as fleeting as the photo.