OUT OF THE WAY! OUT OF THE WAY! by Uma Krishnawami.
Tulika Press is an Indian publishing house and (in India!) Is unbelievably good value (S$3-$4 for beautiful full-colour paperbacks) A must read about trees, conservation - and the power of story. Also the illustrations are by Uma Krishnaswamy, who did ROYALS WISE AND OTHERWISE for FEAST
THE EMPTY POT
retold by Demi.
Exquisite illustrations are the hallmark of all Demi's retellings of folktales and the library has many of her titles in their collection.
FLOOD by Alvaro F Villa
- a wordless book! Why use a wordless in a reading programme?! Watch the video and find out!
(Note: the story has nothing to do with the Biblical flood, and all to do with climate change) Look for other wordless books in the KidsRead catalogue: The Window (beautifully shared by Chuah Ai Lin) and Chalk.
WHERE'S MY TEDDY?
- Jez Alborough
One of my favourite books for young'uns - told in verse about Eddie and his teddy named Freddie!
Wonderfully illustrated.
JOSEPH HAD A LITTLE OVERCOAT
retold by Simms Taback.
This Jewish folktale is one of my signature stories that I tell with lots of participation. Here, I'm reading this lovely version which has clever cut-outs to reveal the changes in costume. When I tell it, I tend to use a flipchart sized sheet of paper that I fold and fold and fold down, as the cloth gets smaller (an idea that I got from Hiroko Fujita and her book, Stories To Play With)
THE BOY FROM THE DRAGON PALACE
retold by Margaret Read MacDonald
The flower-seller has a snotty-nosed boy (and I really have fun with that!!) to make his dreams come true - but excessive greed is his undoing. Just like the fisherman with the magic fish, the Old Lady who lived in the Vinegar Bottle, etc.
THE GIVING TREE
by Shel Silverstein.
One of my all time favourite stories! A telling of it by the American National Theatre of the Deaf in 1979 at the Victoria Theatre introduced me to sign language and ultimately set me on the way to forming Hi! Theatre (1986)
I have voiced a beautifully animated version I found on youtube and added some highly appropriate music to accompany my reading.
is a wonderful community/volunteer led programme of Singapore's National Library Board for kids aged 4-8 years.
The range of the books in the KidsREAD catalogue is, in my opinion, outstanding!
For any parent looking for great books to share with their kids, the KidsRead catalogue is a great place to start.
Luckily for you, in 2014 (KidsRead's 10th Anniversary) the NLB appointed me to record all 200 titles in its catalogue of books. So you can watch and listen to the books being read (which in itself will give lots of ideas!) And you can decide which books to look for next time you go the your local library!
Naturally I didn't record all 200 titles personally! I invited my good friends Chuah Ai Lin, Shalni Doshi and Mariah Zainal - all experienced storytellers - to help me. This not only provides variety, but enables the volunteers (and parents, kindergarten teachers too!) to see (and hear) how different readers approach the challenge of reading aloud.
For example, Mariah is naturally bubbly and exuberant, while Shalni is more Motherly - warm yet more restrained.
2020 update: additional titles have been added and recorded by a second team of tellers, led by Wong Swee Yean and Karen Lee, so you really are spolit for choice in the variety of examples of reading aloud!
I hope you'll find a style with which you are comfortable, yet will give you ideas that help you to read aloud to your kids more effectively.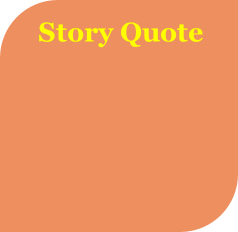 'Thou shalt not'
is soon forgotten,
but
'Once Upon A Time'
lasts forever.
Philip Pullman
More KidsRead videos