Habitasse © Curabitur felis erat. Mauris di Serif. Vestibulum | Sed vulputate



© Roger Jenkins Pte Ltd 2020 | Feedback: rogerstoryteller@gmail.com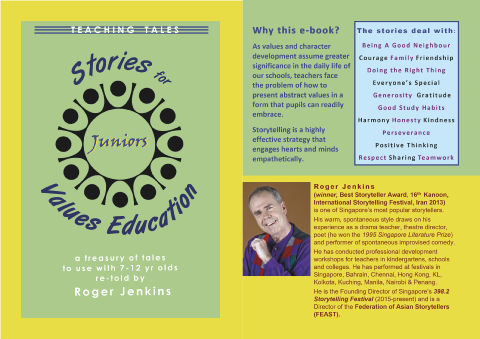 Please note:
Your copy will be delivered in digital format.

IF YOU ARE A MAC user, DESKTOP PARALLELS

is recommended:

the HTML Executable software has successfully tested e-books on Mac with it..
The

PRINT SCREEN

function is enabled so you can make a hard copy of an individual story-text for your personal use.
STORIES FOR VALUES EDUCATION (JUNIORS)
is now available as an e-book
with hyperlinks to 20 videos of me telling stories, plus links to 7 videos of me addressing various aspects of storytelling.