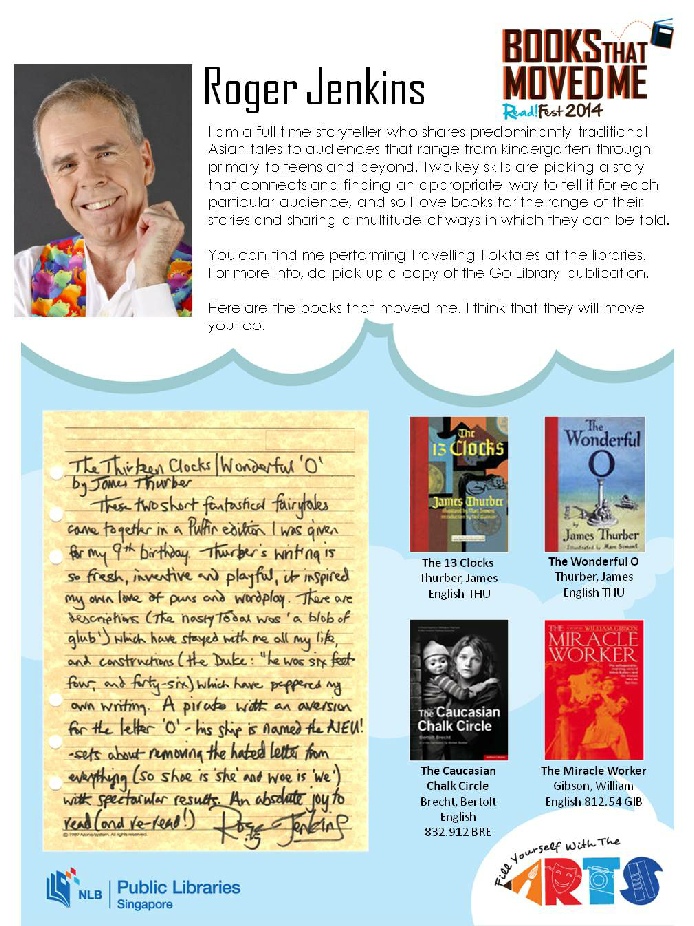 I am a full-time storyteller who shares predominantly Asian tales to audiences that range from kindergarten through primary to teens and beyond.
Two key skills are picking a story that connects and finding an appropriate way to tell it for each particular audience, so I love books for the range of their stories and sharing a multitude of ways they can be told.

The National Library asked me to select some books that moved me for a travelling exhibition in the Reading Festival 2014.
I picked two plays which have a special place in my heart and two short stories (novellas?) by James Thurber.
The Miracle Worker I staged for STARS in the 1984 Drama Festival with Kitty Barkley playing Annie Sullivan and an amazing 13 year old, Clarissa Richardson, who was my student at UWC, playing Helen Keller. As part of the research, I learnt the manual alphabet and began my journey into the world of the deaf.

Tales told
from the heart
reach the heart.
Steve Sanfield